I had a unique privilege of shaking hands with one of the fifteen men, on Earth, who are modern special witnesses of Jesus Christ and ordained prophets, seers, and revelators. I shook hands with an apostle of the Lord Jesus Christ. Naturally, he would talk to us about how to utilize ourselves to better in "
[the Lord's]
work
and
[His]
glory
[which is] to bring to pass the immortality and eternal life of man." (
Moses 1:39
) With this talk, he gave us more understanding with the work, and how it helps us, and others. This is the insight I wish to share...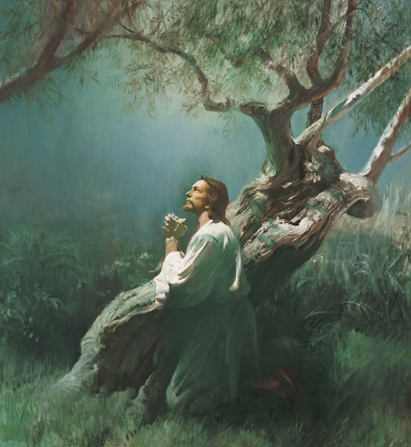 Christ suffered for our transgressions, and hardships
When a non-Latter-day-Saint Christian (and some Saints, actually) is asked, "What did Jesus Christ do for you?" Their reply is often, "He died for our sins." This is a part truth. I assure you that Christ did more than just "die for our sins." Christ's sacrifice is what we call the "Atonement." It is the single most important thing that has happened in the history of the world (if not the eternities). The Spirit, through Elder Quintin L. Cook, gave me more understanding on what accessing the Atonement really does. Before I get into that, I would like to describe what the Atonement is.
The Atonement consists of two parts, both are (and were) necessary for the "immortality and eternal life of man." The first part is His suffering. First, suffering in Gethsemane, and then, later on the cross. Luke described the experience of the incident in Gethsemane well in his testimony of the Savior.
"[Christ knelt in prayer] Saying, Father, if thou be willing, remove this cup from me: nevertheless not my will, but thine, be done.

And there appeared an angel unto him from heaven, strengthening him.

And being in an agony he prayed more earnestly: and his sweat was as it were great drops of blood falling down to the ground." (Luke 22: 42-44)
Matthew and Mark observed the suffering on the cross when he said, "My God, My God, why hast thou forsaken me?" (
Matthew 27: 46
; see also
Mark 15: 34
) "With all the conviction of my soul I testify that He
did
please His Father perfectly and that a perfect Father did
not
forsake His Son in that hour." Elder Holland stated, "Indeed, it is my personal belief that in all of Christ's mortal ministry the Father may never have been closer to His Son than in these agonizing final moments of suffering. Nevertheless, that the supreme sacrifice of His Son might be as complete as it was voluntary and solitary, the Father briefly withdrew from Jesus the comfort of His Spirit, the support of His personal presence. It was required, indeed it was central to the significance of the Atonement, that this perfect Son who had never spoken ill nor done wrong nor touched an unclean thing had to know how the rest of humankind—us, all of us—would feel when we did commit such sins. For His Atonement to be infinite and eternal,
He had to feel what it was like to die
not only physically but
spiritually
, to sense what it was like to have the divine Spirit withdraw,
leaving [Him] feeling totally, abjectly, hopelessly alone
." (underline added)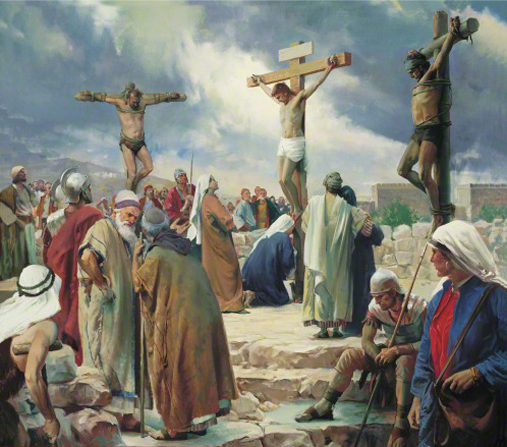 Christ Died to save us from death
The second part of the Atonement can be summarized as the death and resurrection. Each part does a specific thing for our future immortality and eternal life. The "death and resurrection" of Christ makes it possible for us to be reunited with our bodies; Thus, like Christ, we can overcome death. Those who say, "Christ died for our sins," don't quite understand
fully
the Atonement. Christ died for our death. Christ died to save our lives. Christ died not to save our sins. Christ, however, did save us from our sins. It was just not His death that did that. It was His suffering. In His suffering, He was punished for what we did. It caused Him, even God, to tremble. He had an angel appear to Him in this, the most cruel time of His life, to give Him (God) strength. Thus, with the two parts, together, we can have a fullness of salvation.
Elder Cook stated to the missionaries, "The Atonement overcomes ALL the bad in the world, death, sins, and even our sorrows." At that point, the Spirit brought to my remembrance the words of Elder D. Todd Christofferson
he shared
this past April, "
The Atonement
also
satisfies the debt justice owes to us by
healing and
compensating us for any suffering we innocently endure.
"(underline and emphasis added) Then, I thought back to ALL the bad times I had in my life, in the past. I have shared a few in
past posts
. Nevertheless, I am happy. This is what I want ALL to experience. On the page, "
The Doctrine of Christ
", the HOW we can access the FULL power of the Atonement is explained. I know Christ is my Savior. I know He knows us, and will succor us in our times of trouble, when we allow Him to help. I am a witness of His gospel. I leave this testimony with you in the name of Messiah, even Jesus Christ, amen.