One of the great opportunities we experience while camping is having a campfire. The main reason we have fires while we are camping is to give us warmth and to provide light. But, we need to gather necessary fuel for the fire, which is generally wood. This fuel is a necessary foundation for the fire's "life" to be sustained. It is the same for us in the principle of faith. Faith needs sustenance to begin and to be maintained.
Mormon stated, "I would speak unto you concerning hope. How is it that ye can attain unto faith, save ye shall have hope?
And what is it that ye shall hope for? Behold I say unto you that ye shall have hope through the atonement of Christ and the power of his resurrection, to be raised unto life eternal, and this because of your faith in him according to the promise. Wherefore, if [you] have faith [you] must needs have hope; for without faith there cannot be any hope." (
Moroni 7: 40-42
) In other words, we need to have hope in order to have faith. I have posted some about hope in a
previous post
. I, however, wanted to share another foundation. Faith is much more than just hope. Mormon continues with saying, "And again behold I say unto you that [you] cannot have faith and hope, save he shall be meek, and lowly of heart." (
Moroni 7: 43
) We cannot have faith unless we are, in other words, humble and willing to submit to God's will. "If so, [your] faith and hope is vain, for none is acceptable before God, save the meek and lowly in heart; and if [you are] meek and lowly in heart, and [confess] by the power of the Holy Ghost that Jesus is the Christ, [you] must needs have charity; for if [you] have not charity [you are] nothing; wherefore [you] must needs have charity." (
Moroni 7: 44
) Paul, also wrote extensively on the subject of charity saying, "Though I speak with the tongues of men and of angels, and have not
charity
, I am become as sounding brass, or a tinkling cymbal." (
1 Cor 13: 1
) Sounding brass, or tinkling cymbals have no meaning to them, thus Paul says charity is everything. It may be hard to understand, fully what charity is. Luckily, Mormon stated it clearly, "charity is the pure love of Christ..." (
Moroni 7: 47
) Thus we need to develop love that Christ has, for us and for others in the human race. This is the teachings of Jesus Christ. It was also what He said to His disciples before he parted.
"
As the Father hath loved me, so have I loved you
: continue ye in my love.
If ye keep my commandments, ye shall abide in my love; even as I have kept my Father's commandments, and abide in his love. These things have I spoken unto you, that my joy might remain in you, and
that
your joy might be full.
This is my commandment, That ye love one another, as I have loved you.
Greater love hath no man than this
, that a man lay down his life for his friends." (
John 15: 9-13
)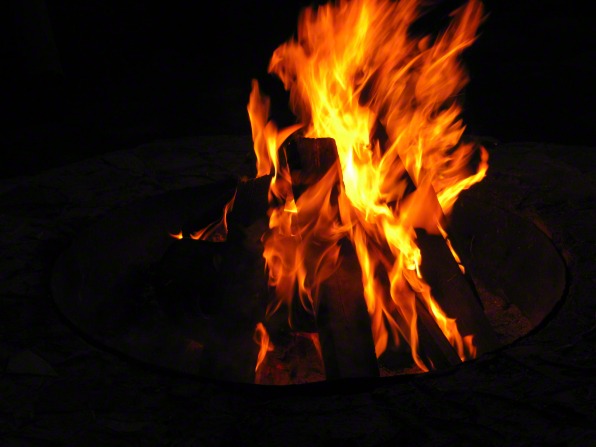 If no man has a greater love than Christ, how is it possible we can follow this commandment Christ gave us? Mormon closes his talk with telling us what we must do. "Wherefore, my beloved brethren, pray unto the Father with all the energy of heart, that ye may be filled with this love, which he hath bestowed upon all who are true followers of his Son, Jesus Christ..." Thus, the main foundation of faith is Christ-like love (aka charity), humility and hope. Thus my invitation echoes Mormon's: Pray unto the Father, in the name of Christ, with all the energy of your heart that ye may be filled with His love. Then, you "may become the [children] of God; that when he shall appear we shall be like him, for we shall see him as he is; that we may have this hope; that we may be purified even as he is pure. [In the name of Jesus Christ] Amen." (
Moroni 7: 48
)