"I would like to ask one very important question. What quality defines us best as members of The Church of
Jesus Christ
of
Latter-day Saints
?" This question was asked by Joseph B. Wirthlin. I find it appropriate, and necessary for us, as members, to reflect on this question, individually and collectively. So, I must ask again, "What quality defines us best, as member of The Church of Jesus Christ of Latter-day Saints?"
As a church, we have different doctrine than other Christian denominations. Not the least of which is our
view on the Godhead
,
another book of scripture
excluding the Apocrypha, not to mention an
open canon of scripture
, Organization (Branches, Wards, Stakes, Areas, etc...) and more. Paul noted an important observation while writing to the church in Corinth. "Though I speak with the tongues of men and of angels, and have not charity, I am become
as
sounding brass, or a tinkling cymbal." (
1 Cor 13: 1
) Being a persuasive speaker is great, but if you do not care for those to whom you are speaking, it is pointless. For example, I was in the Sacrament meeting in church. One of the speakers began with something along the lines of, "I don't want to be up here." They continued to talk, and I felt myself wandering from the speech, and thinking about my own thing. Their speech was nothing to me. I took nothing out of it.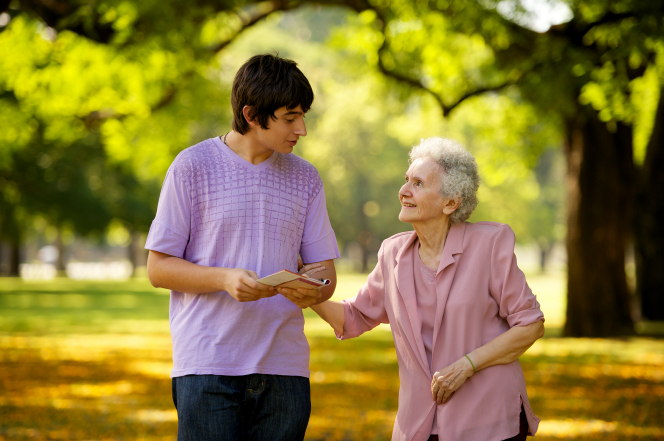 Contrast that with one of the greatest teachers in the Church, Elder Jeffery R. Holland. Within each talk he gives, there exists emotion. His talks are far more meaningful than those sacrament talks of with the attitude of "I'm doing this to check this off of my list." Paul continues in this epistle by writing, "
And though I have
the gift of
prophecy, and understand all mysteries, and all knowledge; and though I have all faith, so that I could remove mountains, and have not charity, I am nothing. And though I bestow all my goods to feed
the poor,
and though I give my body to be burned, and have not charity, it profiteth me nothing." (
1 Cor 13: 2-3
) Elder Wirthlin paraphrased Paul's message, "
Nothing you do makes much of a difference if you do not have charity.
" (
The Great Commandment
, Emphasis added)
If you give sustenance to those who are lacking, but are doing it grudgingly, you receive no blessing. If you give a speech, and don't mean anything you are saying, it will be difficult to get supporters. As Elder Wirthlin put it, "You can speak with tongues, have the gift of prophecy, understand all mysteries, and possess all knowledge; even if you have the faith to move mountains,
without charity it won't profit you at all.
" (emphasis added) As taught by Mormon, "charity is the pure love of Christ..." (
Moroni 7: 47
) To imagine the extent by which Christ loved us we can turn to the Testimony of John. "
Greater
love
hath
no
man
than
this, that a
man
lay down his life for his friends." (
John 15: 13
) Just as Christ did not fail us, His love will not fail us. "Charity never faileth." (
1 Cor 13: 8
) "Charity suffereth long,
and
is kind; charity envieth not; charity vaunteth not itself, is not puffed up,
doth not behave itself unseemly, seeketh not her own, is not easily provoked, thinketh no evil;
rejoiceth not in iniquity, but rejoiceth in the truth; beareth all things, believeth all things, hopeth all things, endureth all things." (
1 Cor 13: 4-7
) "and whoso is found possessed of [charity] at the last day, it shall be well with him." (
Moroni 7: 47
)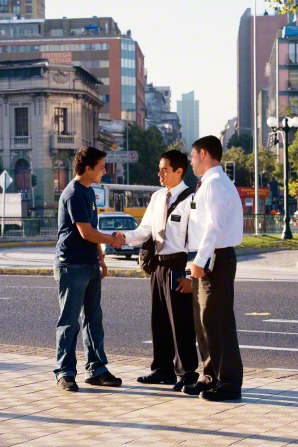 In 1840 the Prophet Joseph sent an epistle to the Twelve which said, "love is one of the chief characteristics of Deity, and ought to be manifested by those who aspire to be the sons of God. A man filled with the love of God, is not content with blessing his family alone, but ranges through the whole world, anxious to bless the whole human race."
"Returning to my original question," Elder Wirthlin said,"What quality defines us best as members of The Church of Jesus Christ of Latter-day Saints? I would answer: we are a people who love the Lord with all our hearts, souls, and minds, and we love our neighbors as ourselves. That is our signature as a people. It is like a beacon to the world, signaling whose disciples we are." Jesus Christ taught that we must "love one another; as I have loved you, that ye also love one another.
By this shall all
men
know
that
ye are my disciples
, if ye have love one to another. (
John 13: 34-35
; underline added) Hence, I invite you to "pray unto the Father with all the energy of heart, that ye may be filled with this love, which he hath bestowed upon all who are true followers of his Son, Jesus Christ..." (
Moroni 7: 48
)